We're SO excited to share this latest update with you.
We've recently added some of our most frequently requested features to Book That In that by enhancing Price Bands dramatically.
So you can now give your customers more flexibility than ever when they book your events or classes.
If you're unfamiliar with Price Bands, watch our introduction tutorial here.
Check out some key updates below:
Offer 'Choose Any Date' Drop In or Pay As You Go Sessions ALONGSIDE termly or block bookings.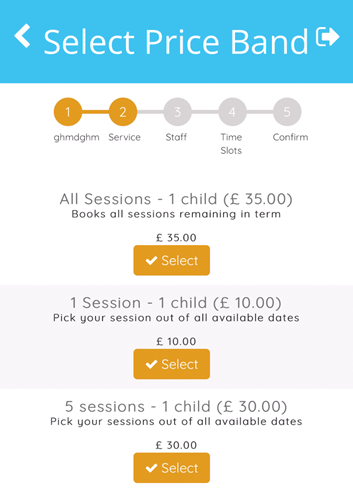 Now you can create a block of dates and allow your customers to book a single session, choosing from any of the dates available.
You can offer this as a stand alone option, or alongside other options such as termly bookings (with price automatically calculated) or discounted block bookings.
Learn how to add drop in or single session options
Add Siblings or Extra People to Termly Bookings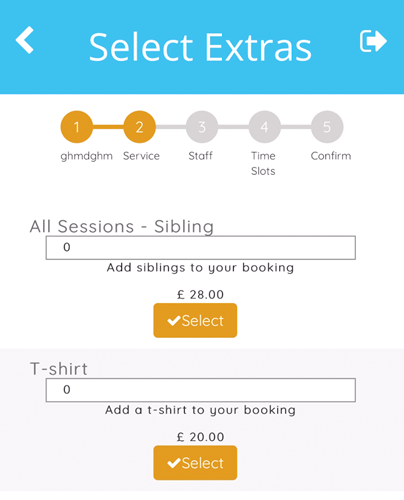 No longer do your customers need to book in each person individually!
You can now give your customers to the option to add siblings (or other Extras) to termly bookings that use our automatic calculator to work out the price.
Book Multiple Sessions and 'Pick and Choose Dates'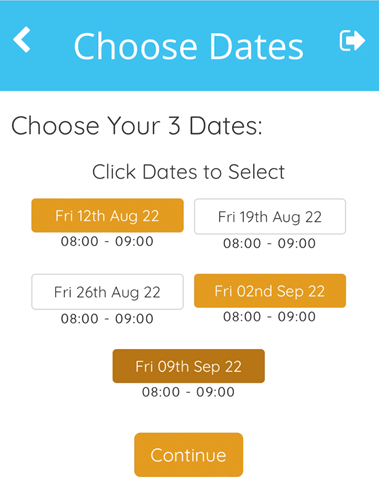 Perfect for holiday clubs, this is the option for you If you want to give your customers the ultimate flexibility, and let them book in any dates they want from your block or term.
It's also a great way to incentivise them to book multiple sessions, as you can factor in discounts when they book more sessions.
Learn how to set up 'Pick and Choose Dates' Block Bookings
And there's more where this came from!
Check back here again soon for the latest info on our updates.
To your success,
Tim
PS. All our updates are done to make Book That In better for you. So if there is anything you wish the system would (or wouldn't) do - please contact us to let us know!