Find Activities.
Make Bookings.
Manage Your Calendar.
Book That In gives you access to hundreds of activities for you and your family, plus the ability to manage your bookings and your calendars in one central place
Search Companies  View Calendar 
Book That In is free to use. Help yourself!
Find Activities
Hundreds of businesses use Book That In to take bookings and payments for their classes, events and more.
The Book That In platform also powers niche booking marketplaces that make it easy for you to find and book the activities that are running near you.
Our first marketplace is the Toddle About website, which is a parent's one-stop-shop for everything baby and toddler.
Serving families with children aged 0-5 years, you can enter your postcode to find what's on near you, then filter your results by date, day of the week, time of day or using a free text search.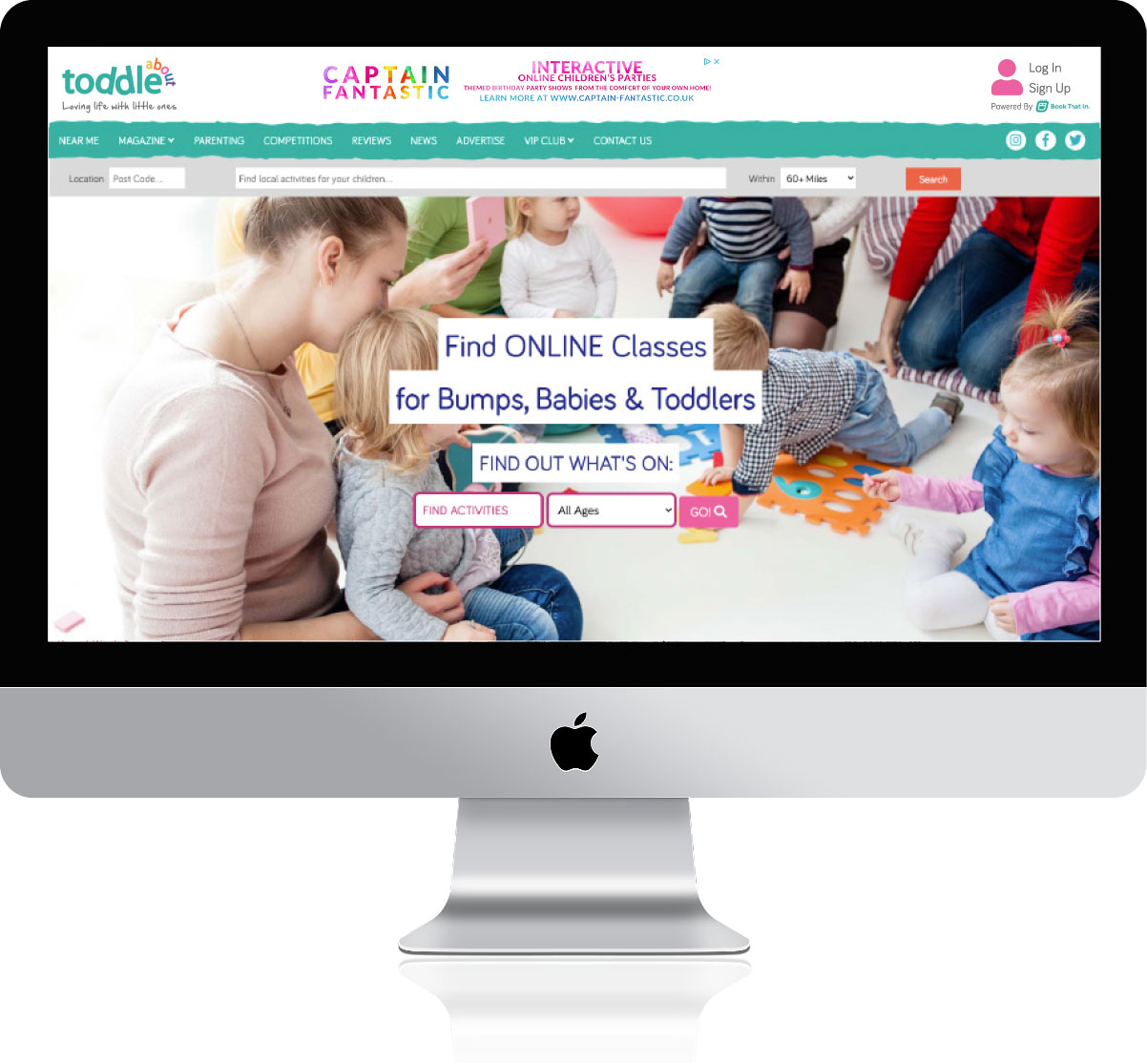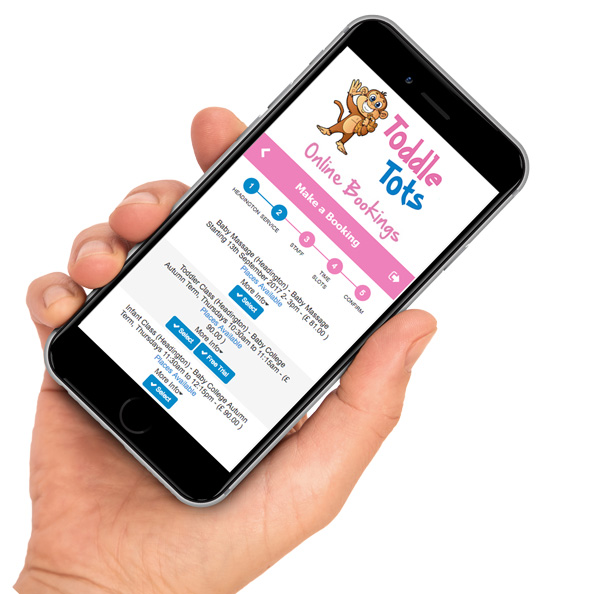 Making Bookings
Your Book That In account makes it quick and easy for you to book and pay for activities run by the hundreds of businesses that use us for their online booking system.
Login and Book That In will make the booking process speedy and simple by remembering your information and completing as many booking fields as possible automatically.
All your bookings are then saved to your central Book That In calendar, making it easy to see what you have booked.
Your Book That In Calendar
Your Book That In account gives you a central place to view and manage all your bookings.
View the classes and events you have booked in your Book That In calendar, either on the Book That In website, or in the Book That In App.
You can create a calendar within your account for each member of your family, making it super clear and easy to see who is doing what, and when.
Add events (such as parents' evening!) to your spouse's calendar so they don't forget and double-book themselves again.
The Book That In mobile app syncs with your regular phone calendar so you can see everything in one place.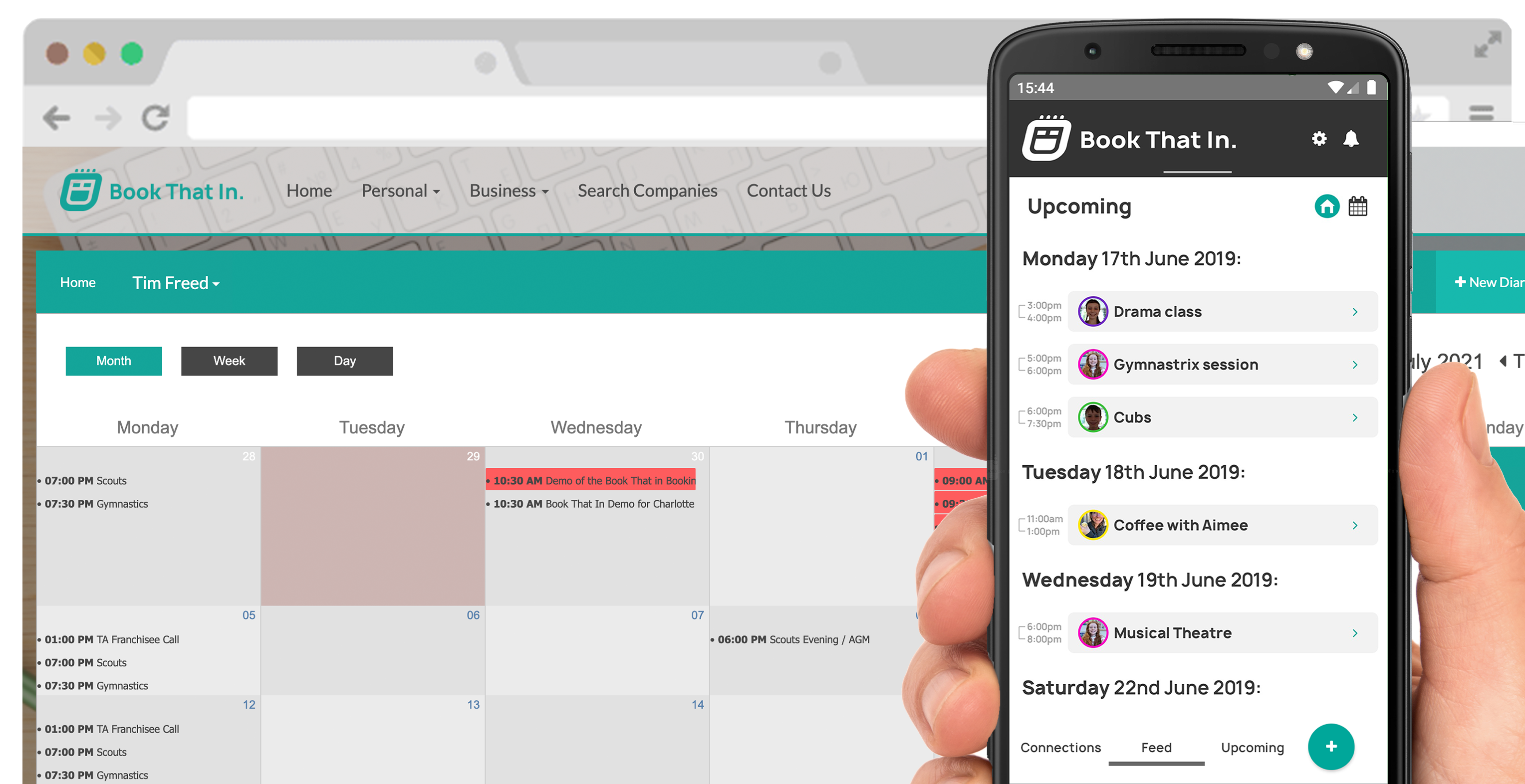 Smart Social Scheduling
Finding a date and time to meet up with friends and family can be a nightmare.
Back and forth messages to find the right time can suck the will to live from the most positive of people.
The Book That In app makes the whole thing easy.
Connect with your friends through the app, and Book That In can then suggest the best days and times to meet up - without compromising anyone's privacy.
Let your friends vote for their preferred time, or pick it and invite them.
Everyone can see who can make it and when they have voted for, making the whole process not just easy, but fun!
Pricing for Personal Use
Book That In is completely FREE for personal use.
Create your account, make bookings, download the app - it's all free.
Enjoy!